Shire Economic Development Advisory Committee: yes for polo no for car rally
Written on the 23 February 2017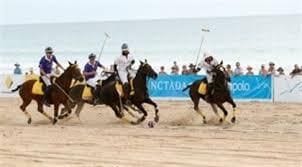 Extracts as taken from the Minutes of EDAC meeting 16 Feb 2017:
The Shire of Broome has been approached by Pinctada Cable Beach Polo Pty Ltd to hold the Air North Cable Beach Polo tournament on 20-21 May 2017 and in subsequent years, 2018 and 2019. The applicant has requested financial support of $28,827.64 per annum for a three year period to contribute towards promotion and production costs for the event including Shire of Broome events fees and charges for hire of banner locations on Hammersley Street, Broome.

The inaugural Cable Beach Polo tournament was held in 2010 and then successfully held in 2011, 2013, 2014 and 2015. This event attracts professional Polo players both domestic and international, and approximately 45-50 horses as part of the two day event consisting of five polo matches. The opportunity to hold this event in Broome is made possible by the association between Cable Beach Polo Pty Ltd, the Swan Valley Polo Club and the sanction of the Australian Polo Federations.
That the Economic Development Advisory Committee recommends that Council:
1. Approves an amended amount of financial support for Pinctada Cable Beach Polo Pty Ltd and provide financial support for the 2017 Cable Beach Polo tournament to the value of $10,000 cash and $8,827.64 in-kind to cover the cost of production and promotion.
2. Requires Pinctada Cable Beach Polo Pty Ltd to provide the following in return for the contribution of cash and in kind:
a) Shire of Broome name and logo on one jeans leg of four teams
b) One single side panel field banner provided by the event organisers over the two day coverage
c) Half page advertisement in the tournament program
d) Shire of Broome logo appearing on event collateral where appropriate
e) Shire of Broome Logo acknowledgement on the official Cable Beach Polo website with link to sponsors website
f) Presentation and introduction of the Shire of Broome on official occasions throughout the tournament
g) Invitation to the Shire President (or nominee) to officially welcome sponsors and their guests at the official welcome cocktail party on Friday 19 May 2017
h) A report outlining economic benefits for Broome.
3. Requests the Chief Executive Officer to allocate $10,000 cash contribution and $8,827.64 in kind contribution from GL # 132060 Tourism Development and Area Promotions account with the condition that the event proceeds.
---
Due to the large financial gap left by the unsuccessful application for funding to the Kimberley Regional Grant Scheme, officers are recommending that holding the motor sport event featuring Targawest in Broome not proceed in 2017, and no further action be taken until the outcomes identified in the Major Events Strategic Development Plan are available. These outcomes will be used to inform future decisions on the suitability and types of event to hold in Broome.
That the Economic Development Advisory Committee recommends that Council:
1. Acknowledges the actions taken to investigate the costs and funding options and engagement with local Broome motor sport organisation to hold a motorsport featuring Targawest in Broome and the outcomes of this process.
2. Requests that the Chief Executive Officer:
(a) Not proceed with the planning to hold a motor sport event in Broome in 2017;
(b) Not take any further action on the development of a motor sport event until the outcomes identified in the Major Events Strategic Development plan are available to inform future decisions;
(c) Withdraw the current application for Tourism WA's 2017-18 Regional Events Scheme for the motor sport event in 2017; and
(d) Thanks Targawest and the local Broome motor sport organisations for their contribution and support in developing a motor sport event featuring Targawest in Broome in 2017, and to communicate the reasons for the event not to proceed at this point in time.
Upcoming Events

Latest news
The Peirson-Jones family are delighted to announce that we have agreed to sell Matso's Broome Brewery (Matso's) to Gage Roads Brewing Co (ASX:GRB), one of Australia's leading independent craft brewers. The agreement will see the Matso's range become an integral part of Gage Roads' portfolio of well-known craft beers an...
Read More
Articles via RSS



Sign Up for the latest news & events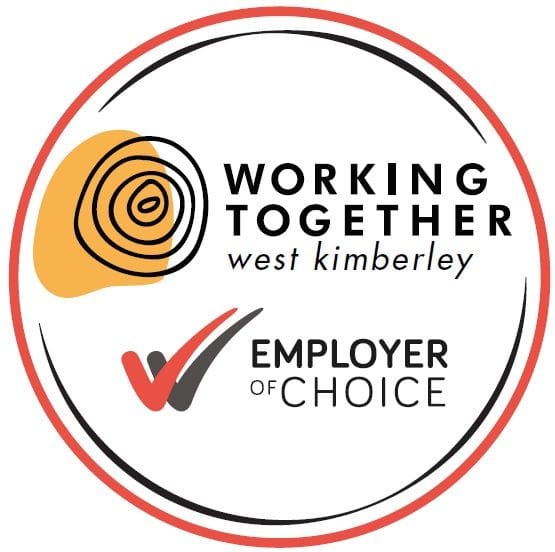 Does your business attract, recruit and retain staff by offering employment or work experience to young Aboriginal employees?
CLICK HERE to become a Working Together Employer of Choice.