Shire of Broome election: Graeme Campbell
Written on the 18 October 2017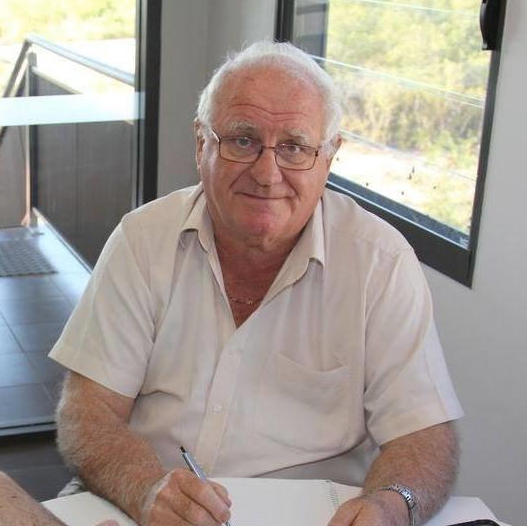 2017 SHIRE ELECTION CANDIDATE QUESTIONNAIRE
Graeme Campbell
Q. Describe in your own words the core function of the Shire of Broome?
To deliver affordable and quality Local Government serviceIn the first half of the 20th century the core function of the Shire was in the area of "roads, rates and rubbish". Since the 70's the emphasis changed to community facilities such as libraries and parks, maintenance of local roads, town planning and development approvals and local services such as waste disposal. More recently there the demand for a change in services has been described as a shift from "services to property" to "services to people".
There has also been a significant devolvement of responsibilities to the third tier of government namely local government . This has meant significant cost shifting which needs to be managed by the Shire.
Community expectations of local government in Australia has risen in the 21st century partly as a result of wider participation in decision making and transparent management practices.
Q. Describe in your own words the core function of a Shire Councillor?
The core function of a Shire Councillor is to participate collectively with other Councillors to set strategic directions for the Shire and the community as well as setting in place local laws and policies that benefit the community as a whole in a way that reflects the "People Place and Prosperity "of Broome.
Q. In the Chamber's recent business survey, 53% of respondents said they do not believe that the Shire is small business friendly. What do you think the Shire of Broome can do to improve conditions and support for local businesses?
Firstly the "buy local" policy should be pursued strongly by the Council and advocated strongly to Federal and State Government when issuing contracts in the area.
Secondly a serious discussion should be held as to the level of markets and trading in public places licenses that are issued sometimes to the detriment of local business who are renting or buying premises and incurring significant costs.
Thirdly, Shire staff should be encouraged to develop a stronger help and encouragement attitude to the development of small business and their opportunities rather than just applying the relevant policy or local law interpretation as they see it.
Q. It is expected that capital works on the Chinatown Revitalisation will be happening for a large part of 2018, what would you do to ensure that the local retailers are not adversely affected by the disruption in the peak trading periods?
Given that the capital works programs and projects are not yet finalised as yet it is difficult to assess what the problems will be but most certainly provision of significant car parking and road access near to the businesses will be critical.
Q. What's your thoughts on the sealing of Cape Leveque Rd, and do you believe this will change the dynamics of business in Broome and the Dampier Peninsula?
For many year I was involved in lobbying for the sealing of Cape Leveque Road and am very pleased to see that it is finally coming to fruition.
The key issue as I see it is how the management of access to the peninsular is handled . It is absolutely critical that Traditional Owners are involved in this process and I see that a visitor permit system for access could be one way of funding a control mechanism that would not only apply to access but also fund ranger and other services in order to manage camping etc. This would create significant job opportunities.
The recently approved (2015) town planning scheme has identified areas on the peninsular suitable for indigenous business development and I am sure that an overarching development protocol could be developed.
Q. With regard to Cape Leveque Road, what efforts would you like to see in working with Traditional Owners and alleviating red tape - having foresight to put measures in place to help fast track approvals when needed and creating more self-sustainable communities?
Diversity of the economic layers is important to Broome and the Kimberley. Not only is tourism and mining important but what about construction, retail sales, Government services, agriculture, aquaculture, horticulture and pastoral activities. Broome has a diversified economy but the layers are thin. I believe that positive and sustainable increases in any/or all of these areas will provide significant benefits and a positive future for Broome.
Q. Where do you sit in regards to mining and tourism - How do you perceive the balance of these two industries; 50/50, 70/30, 80/20 etc?
The above reflects my view of importance of diversity to encourage economic growth and development but it should not be at a cost to the environment or the social amenity of the community.
Q. What's your opinion on economic growth and development of the future of Broome and the Kimberley?
There is no doubt that the Shire needs to have a Council that is prepared to support its President and senior staff in visiting both Canberra and Perth rather than waiting for the politicians and senior bureaucrats to visit Broome.
Q. Do you have a plan (or ideas) for lobbying more support from state and federal government
It has been proven that the squeaky when gets the oil or in the case of local government the grants and projects and support for developments.
Q. On a personal level, why do you live in Broome and what do you love about the Kimberley lifestyle
Having moved to Broome for business purposes some 27 years ago, I am firmly entrenched in the lifestyle and the community. I also have children and grandchildren living in Broome and am involved in various community activities including coaching children in sports.
Q. What celebrity do you most identify with, and why?
There are many that could be selected but I am impressed by those who show firm but fair leadership.
Upcoming Events

Latest news
The Peirson-Jones family are delighted to announce that we have agreed to sell Matso's Broome Brewery (Matso's) to Gage Roads Brewing Co (ASX:GRB), one of Australia's leading independent craft brewers. The agreement will see the Matso's range become an integral part of Gage Roads' portfolio of well-known craft beers an...
Read More
Articles via RSS



Sign Up for the latest news & events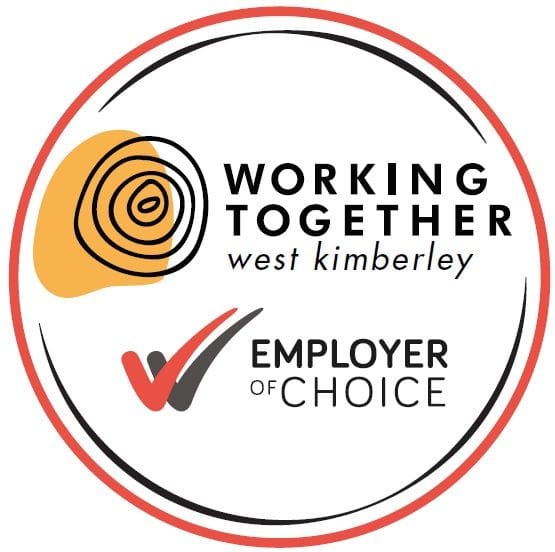 Does your business attract, recruit and retain staff by offering employment or work experience to young Aboriginal employees?
CLICK HERE to become a Working Together Employer of Choice.